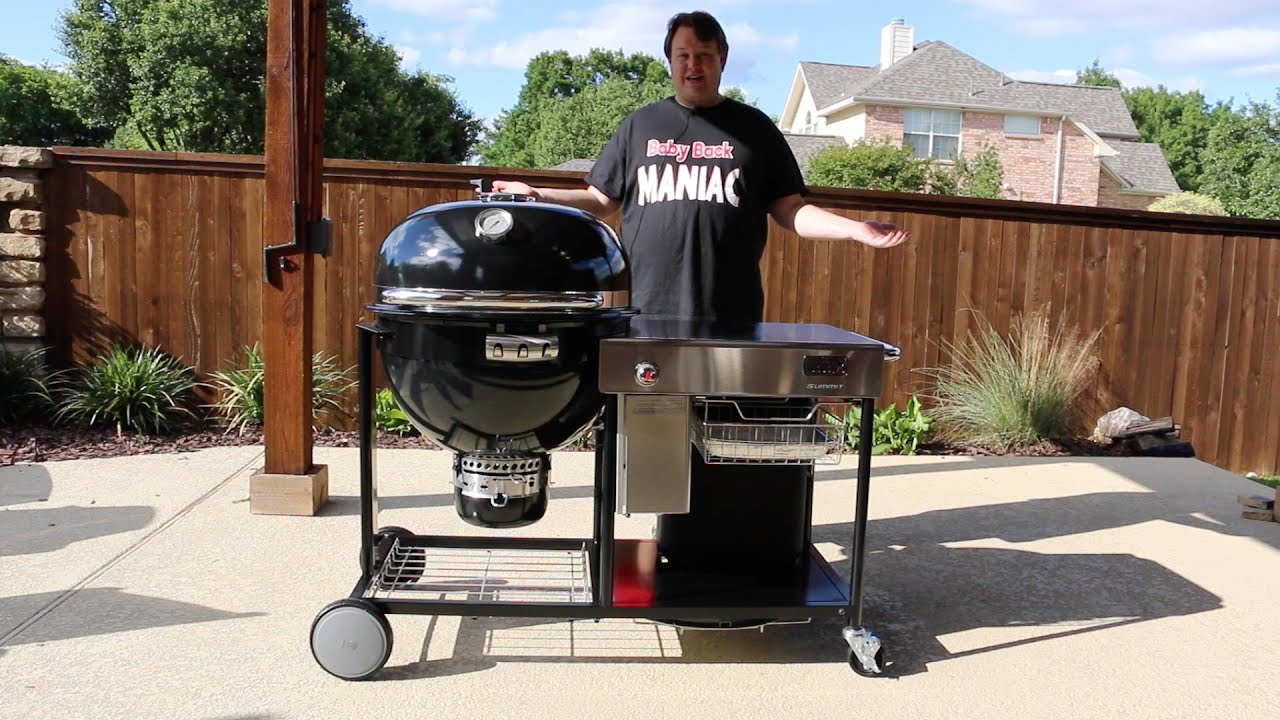 Browned pieces of shish kebab, juicy steaks, baked vegetables and fried fish with a slight "smoke" flavor can delight even the most sophisticated gourmet. Without these dishes it is difficult to imagine a trip to a country house, a picnic in the countryside or a holiday in a country house. But to please guests with perfectly cooked food, you will need a reliable helper – coal grill.
Advantages and disadvantages of grilling on coals
The charcoal grill, as the name implies, heats up and functions like a regular grill – thanks to the hot coals that give the heat. But that's where the similarities come to an end. Unlike the charcoal grill, it has a lid that drastically changes its characteristics. So, for example, the charcoal grill allows:
to cook in any weather;
to use some of them as a stove;
smoke food;
maintain a high temperature for many hours and save coal;
grill any food evenly and quickly, reducing the usual cooking time by two to three times.
If we are talking about grills, we must not forget that there are other types – electric and gas. Why did we choose coal? Unlike the electric "brother", it does not require a power supply, which means it can be used anywhere. As for the gas analogue, coal grill is much more compact as it does not need fuel cylinders.
The gas grill is easy to prepare: just a few minutes and the device is completely ready to roast any dish – coal requires ignition and heating for 20-25 minutes. But this does not scare off fans of traditional grilling on coals, because its main advantage is the unique smell of smoke in the food cooked on "live" fire.
Cleaning the charcoal grill is a bit more difficult than other types of grill, but you won't feel this flaw if you choose a quality device, such as a ceramic one, which does not burn the leftovers of food. The use of special Kamado charcoal eliminates problems with ash, as it burns almost completely without contaminating the device.
Cooking food on coals is known to be one of the oldest ways to get tasty and nutritious food. The closest "relative" of the modern charcoal grill is not the usual for Russians charcoal grill, but Japanese kamado clay oven, which has existed for several millennia.
How to choose a charcoal grill?
There is no universal recipe for the perfect charcoal grill – it's important to find the one that's right for you. But what is worth paying attention to and what parameters do I have to decide to buy a charcoal grill?
Size
Would you like to open your own restaurant and offer you charcoal dishes? Or maybe you regularly gather a large group of friends at your cottage or at home? Large charcoal grills allow you to easily cook impressive amounts of food, which will be enough to treat 15-30 people. For a family of two or four, you can limit yourself to a medium sized unit, especially if you don't have enough room for a large one. The smallest models are designed for one or two delicious meals and can be placed on a small area near a townhouse, veranda or even on a balcony. They are also often bought for travel and outings, as they are compact and easy to put in the trunk and carry in your bag.
Shape
The shape of the device can be very different: ovoid, like the legendary Big Green Egg, or innovative ceramic – Kamado Joe, rounded, like the classic American coal "grill barbecue" Weber, or ordinary rectangular. The first two variants are more popular, because they are much more economical and compact. These charcoal grills can be used as a smokehouse and oven: they retain heat much longer. You can cook in them over direct and indirect heat and not only excellent steaks, but also poultry, vegetable stew, pizza and all kinds of baking. In case of Kamado Joe you can cook several dishes thanks to the "Divide and conquer" culinary system.
Thermal mode
To cook different dishes you need different temperatures: to fry sausages or vegetables is enough and 180°C, and to get a juicy and rougeful kebab you need a much higher "degree". The temperature changes as in the oven by adjusting the airflow. In some grills it is also possible to adjust the grid height above the coals, which allows you to cook different foods at different temperatures at the same time (vegetables and steaks, for example). The boiler itself must keep warm for a long time – this is necessary for baking bread, cooking pilaf or boiled borscht with "smoke". A heat-reflecting lid is another important advantage.
The convenience of ignition.
It is important that your unit has easy access to the coal tank and an adjustable air supply for convenient ignition, so choose a grill with controlled ventilation. For added convenience, you should use special ignition briquettes.
Boiler material and grilles
Traditionally, there are two types of grills on coals: steel and ceramic. And among the fans of the latter are not only fans of outdoor barbecues, but also famous chefs, for example, Alexei Zimin – editor-in-chief of the magazine "Eda". Ceramic appliances keep heat better than metal ones. Grill grids are made of steel (the best are made of stainless steel) and cast iron. Their choice depends on the needs of the griller.
Note: This post is written with a help of Chris Cosentino. Chris is a professional chef and blogger at GrillFAQ.com website. You can follow him on Twitter @offalchris.